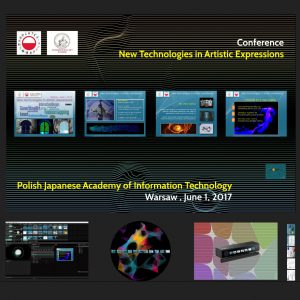 Warsaw – June 1, 2017
Seminar : New Technologies in Artistic Expression
Thank you to Boris Schwencke for invitation, Ida Jokisz and the Erasmus staff (PJATK-Warsaw).
Thank to Diego Arich, Maria Christina Hamel and the ABAVR staff. Thank you to the director Massimiliano Valdinoci.
Thank to Erasmus+ European Program.
Proud to have represented the Verona Academy of Fine Arts in Poland.
GALLERY 1 – The meeting at PJATK (Polish Japanese Academy of Information Technology)

GALLERY 2 – The beautiful Warsaw!