From the original post on www.accademiabelleartiverona.it: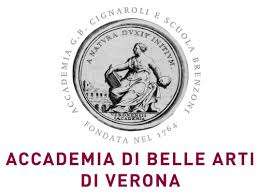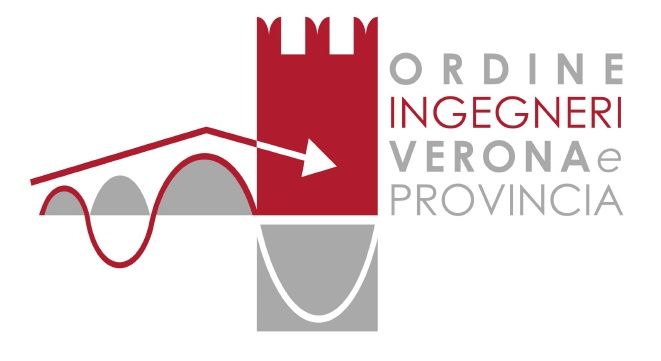 L'ACCADEMIA DI BELLE ARTI DI VERONA E L'ORDINE DEGLI INGEGNERI DI VERONA E PROVINCIA
PRESENTANO
LE NUOVE TECNOLOGIE PER LE ESPRESSIONI ARTISTICHE
WORKSHOP DEL PROF. ENZO GENTILE 
L'Accademia di Belle Arti di Verona, da sempre impegnata nella diffusione della conoscenza delle arti figurative e degli aspetti multidisciplinari della comunicazione moderna, arricchisce l'offerta formativa extracurricolare, con un Workshop organizzato in collaborazione con l'Ordine degli Ingegneri di Verona e Provincia e rivolto a coloro che sono interessati ad approfondire l'arte del Videomapping e le nuove frontiere dell'arte digitale.
Il Workshop "Le nuove tecnologie per le espressioni artistiche", condotto dal prof. Enzo Gentile è, infatti, finalizzato ad accrescere la consapevolezza sugli strumenti e i linguaggi offerti dalle ultime tecnologie digitali interattive, applicabili in campo artistico.
È volto inoltre ad analizzare tutte le possibilità aperte dall'utilizzo delle nuove tecniche multidisciplinari della comunicazione moderna, per offrire ai partecipanti nuove visioni, mezzi e metodi per lo sviluppo delle personali capacità artistico-espressive.
Il corso si terrà nelle date
30 settembre 2016
1 ottobre 2016
Al Workshop possono iscriversi tutti coloro che sono interessati ad approfondire gli argomenti indicati; non sono richiesti specifici titoli di studio ma è preferibile una buona confidenza con il personal computer (PC o Mac) e con i principali software di grafica. La conoscenza delle basi di grafica e della programmazione ad oggetti e/o modulare costituirà un valore aggiunto. Il numero massimo  è di 20 partecipanti.
Agli ingegneri che abbiano partecipato ad almeno il 90% delle ore previste saranno riconosciuti 14 CFP.
Costo iscrizione: 200 euro
Per gli studenti dell'Accademia di Belle Arti di Verona e per gli studenti dell'Università degli Studi di Verona – che dovranno allegare alla domanda il certificato di iscrizione –  è previsto il 50% di sconto sul costo del corso per un numero limitato di posti.
In caso di mancato raggiungimento del numero minimo di 13 iscritti sarà previsto il rimborso dell'importo.
Materiali a carico dei partecipanti:
HARDWARE E SOFTWARE
I partecipanti dovranno essere equipaggiati con un computer portatile PC o MAC con webcam e microfono, possibilmente di generazione recente, con istallato il software indicato: – Photoshop (qualsiasi versione, anche obsoleta) – Resolume Arena 4.x.x o 5.x.x (demo versione – no limit): http://resolume.com/download/ (pc e mac) Versione: ARENA (no AVENUE) – Virtual MIDI port: loopbel PC o ipMidi (MAC) (free, molto leggera) link: http://www.nerds.de/en/download.html for PC
download LOOPBE1 (free). For MAC download IPMIDI – VMPK Virtual Midi Piano Keyboard (free, molto leggere, PC and MAC) link: VMPK Virtual Midi Piano Keyboard (download in basso alla pagina).
* Software opzionale, raccomandato se interessati all'arte generativa, alla programmazione e al protocollo di comunicazione OSC.
Processing (open source): www.processing.org (PC e MAC) http://processing.org/download/ –
TouchOSC (Android o Ipad)
Materiali forniti dal docente:
Kinect V2, macchina fotografica, videocamera e tablet per l'invio dei comandi wireless
Informazioni e iscrizioni:
Accademia Belle Arti Verona – tel. 045.8000082
didattica@accademiabelleartiverona.it – www.accademiabelleartiverona.it
Collegio Ingegneri Verona
segreteria@collegioingegneriverona.it
Le iscrizioni sono aperte fino al 23 settembre. 
Modulo.iscrizione.Workshop.Nuove_.Tecnologie.espressioni.artistiche.15-161
Curriculum del docente: prof. Enzo Gentile
sito personale www.enzogentile.com
Laureato in Ingegneria Elettronica presso l'Università degli Studi di Genova con una tesi di laurea in Musica per Computer.
É un esperto in tecnologie creative per l'arte, interazione audio-video e art director presso Anughea Studios (Imperia).
Insegna Scenografia Multimediale presso l'Accademia di Belle Arti di Verona.
É creatore e co-autore del Progetto Europeo ENPI CBC Med "IAM" e del progetto "ViSet" (Virtual stage designer) di Creative Europe.
Principali aree di interesse:
– Video and architectural mapping, motion tracking, new media design
– Audio-Video processing, generative art, creative coding
– 3d modelling and animation
– Virtual set design