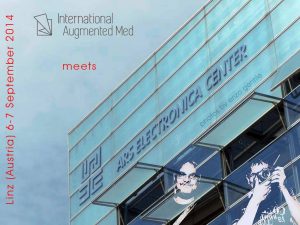 Linz (Austria) 6-7 september 2014
IAM Project meets Ars Electronica
What is Ars Electronica?
Art, technology, society. Since 1979, Ars Electronica has sought out interlinkages and congruities, causes and effects. The ideas circulating here are innovative, radical, eccentric in the best sense of that term. They influence our everyday life—our lifestyle, our way of life, every single day.
The Festival as proving ground, the Prix as competition honoring excellence, the Center as a year-'round setting for presentation & interaction, and the Futurelab and Ars Electronica Solutions as as in-house R&D facility extend their feelers throughout the realms of science and research, art and technology. Ars Electronica's divisions inspire one another and put futuristic visions to the test in a unique, creative feedback loop. It's an integrated organism continuously reinventing itself.
Linz (Austria) Photos by enzo gentile