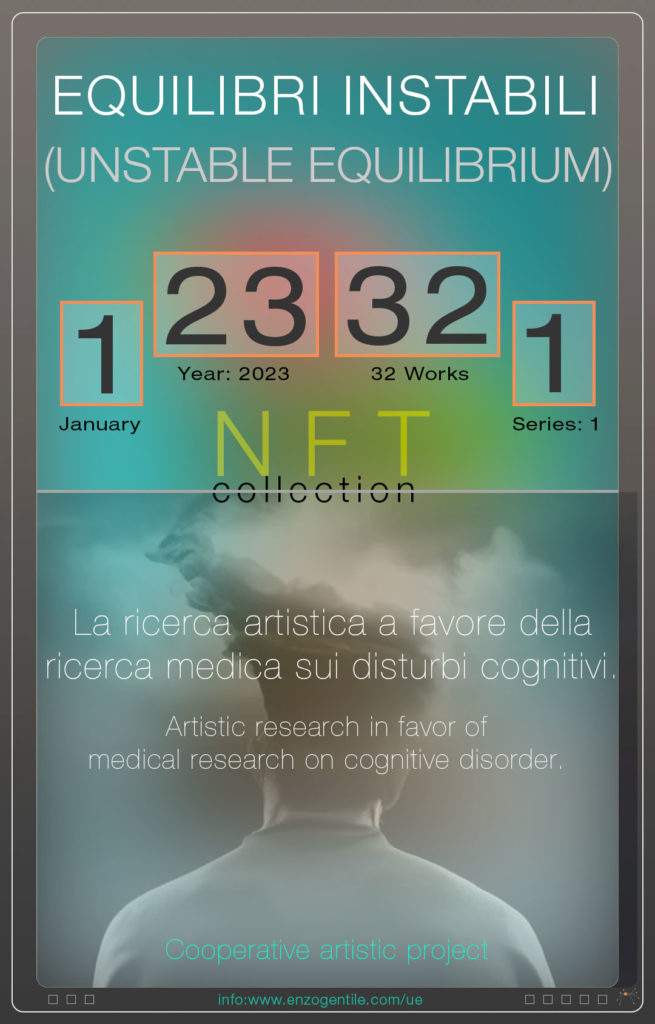 (english below) Benvenuti!
A partire da Gennaio 2023 verrà creata una prima serie di 32 opere digitali con l'ausilio dell'intelligenza artificiale (successivamente anche fisiche) che saranno trasformate in una collezione NFT.
L'obiettivo è quello di creare una comunità a sostegno della ricerca sulle malattie neuro-degenerative. Gli acquirenti faranno parte del progetto e avranno la possibilità di concorrere alle decisioni della comunità oltre a ottenere una serie di benefici che saranno noti a Gennaio 2023. Verrà creato una pagina dedicata e una galleria virtuale che conterrà tutte le opere.
Welcome!
Starting from January 2023, a first series of 32 digital works will be created with the help of artificial intelligence (subsequently also physical) which will be transformed into an NFT collection.
The goal is to create a community in support of research on neurodegenerative diseases. Buyers will be part of the project and will have the opportunity to contribute to community decisions as well as obtain a series of benefits which will be known from January 2023. A dedicated website page and a virtual gallery will be created which will contain all the works.